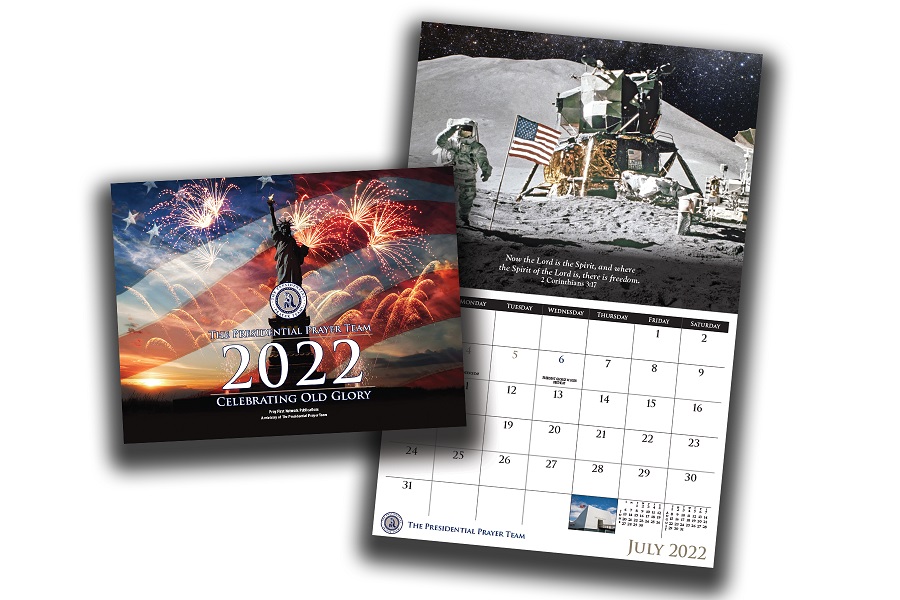 Celebrate the stars and stripes of America, Old Glory, featuring iconic and historic locations where the American flag was first flown or is proudly flying today. Complete with scripture to provide you with inspiration to pray for our nation.
12 months of full-color, high-resolution images printed on premium stock paper, this one of our most requested releases each year!
Calendars now shipping first class within 3 business days.
Request yours for a suggested gift of $10.00 or more to help offset production and mailing costs. Additional gifts go to the ministry. All gifts are tax deductible.